CBD IBD Tanks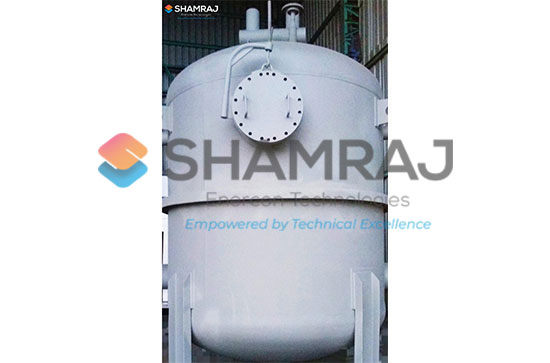 Products Information
CBD - Continuous Blow Down
CBD is a continuous process found in sub critical boilers. A part of feed water is removed from boiler drum to reduce the concentration of salts that get precipitated due to addition of chemical. To recover heat in continuous blowdown water a flash tank is used known as CBD Tank. Where Drum pressure is less than that of drum heat. So CBD water vapourises leaving behind the salts. The vapourises steam is added to deaerator. The salt residue is sent to IBD tank. From IBD tank it is sent to drain.
IBD - Intermediate Blow Down
IBD tank receives water from various drains and CBD tank. when Silica concentration increases in boiler blow down it is directed to IBD Tank instead of CBD tank to prevent reentry of Silica into cycle.