SPENT WASH CONCENTRATION SYSTEM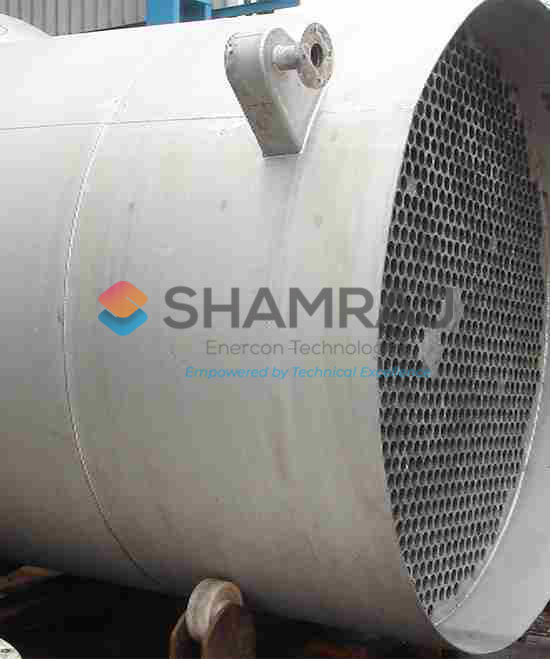 Products Information
The volume of the Spent Wash can be reduced by about 50% by the method of concentration. The reduction in volume of spent wash which is to be used for making nutrient rich compost reduces the cost of transportation substantially. Also, the curing period of press mud mixed with spent wash reduces by about 40%, thereby saving your space also. The system of concentration & evaporation of spent wash helps to reduce the moisture content by about 50-55%. The concentrators are rising film type forced circulation evaporators. These short tube concentrators are designed to maintain high velocity in the tubes which enables to reduce foaming & scale formation also.
Key Features
1We have already installed this spent wash concentration system at Sahakari Khand Udyog Mandal Ltd., Gandevi – 396 360, Navsari, Gujarat. We express herewith our deep feelings of gratitude towards Honourable Chairman Saheb & all technical officials of Gandevi sugar mill & distillery unit for providing there most valued technical consultancy for making this project a grand success.
2As the concentration & evaporation is carried out under vacuum (Final Body attached with condenser along with vapour bleeding), boiling is carried out under lower temperature & substantial steam economy is achieved.
3The concentrators are designed with multiple preheaters at each effect so that retention time is reduced to zero.
4All concentrators with shell & tube type heaters are fabricated from S.S. 316 / S.S. 304 which ensure high corrosion & erosion resistance due to low pH properties of spent wash.
5The heating surface of concentrators is evenly distributed which makes it a very compact design.
6The operational procedure is just like operating conventional multi effect evaporators used in sugar factories.
7All required pumps for forced circulation are of high-quality stainless steel which ensures a trouble free & maintenance free long operational life.
8All process piping used is of S.S. 304 which requires no maintenance at all.
9Condensate collection vessels are also fabricated from S.S. 304 which ensures zero maintenance.
10The last concentrator effect (Fifth Effect) evaporates the spent wash under vacuum & the condenser used for maintaining vacuum is Single Entry type which requires very low condensation water which saves power as compared to other designs. The requirement of inlet pressure for this condenser is just 0.2kg / sq.cm. only.
11The design is so user-friendly that there is no need of frequent cleaning. It is practically observed that brushing & cleaning is required once in a month. Therefore, the downtime is negligible.
12Due to simplicity in process highly skilled man power is not required. At Gandevi sugar factory only semi-skilled operators are operating this system (For 24 hours).